-Boria Majumdar
It has been a very strange build up to this contest. India started the world cup brilliantly and won what is perhaps the most important match of all against Pakistan. Bangladesh on the other hand suffered a humiliating defeat against South Africa by more than a 100 runs. Ahead of the India South Africa game, there was no mention whatsoever about the India Bangladesh clash. Most had expected India to win against South Africa and had that happened, Rohit's men would be assured of a semi-final berth. And Bangladesh would have been on their way out. Things changed dramatically with the one bad result for India. Now they must beat Bangladesh to cement their place in the semi-final and a loss will mean, things will go down to the wire with a possible exit starting to look real.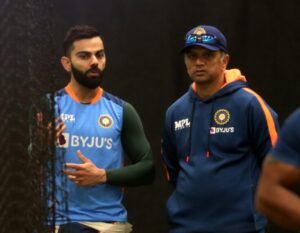 So the stakes are at their highest. The weather here in Adelaide is just as fickle as the points table. There were some serious showers early morning on Tuesday before things cleared up with the sun peaking out for a while. But the unseasonal chill is still very much around and rain could still have a say in the game. With such uncertainty all round, India will have to bring out their A game against Shakib's men.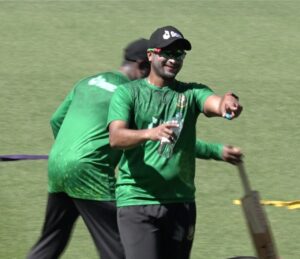 For Shakib who is leading by example, this is the game that matters the most. Beat India and Bangladesh would have made a statement that would be talked about for months to come. He would be celebrated for days on end and his team would be feted by all and sundry on their return. A win against India will resonate around the world and add to the lore of Bangladesh cricket. In Najmul and Soumya Bangladesh has a dangerous opening pair that can hurt India and in Shakib they have their the best player ever. "The advantage with Shakib is his mindset. He has played cricket all over the world and knows the pressures of the world cup. He is batting at number 4 and is coming into bowl in the most difficult situations. Without doubt he is someone India should be concerned about", said Aminul Bulbul former Bangladesh captain who is now based in Australia.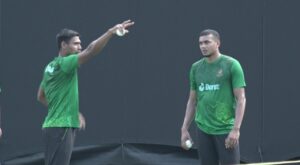 If Shakib is living a dream, Taskin is not far behind. The premier fast bowler for Bangladesh has courted controversy in the past and knows a win here will give him legend status back home. His spell against Zimbabwe was fast and furious and he has seen what Nortje and NGidi were able to do against India at Perth. Motivation wise Bangladesh doesn't need more. The stakes are as high as they can ever get for them. Win against India and Pakistan and they can very well be in the semi-finals. Bangladesh journalists who are here in Adelaide in numbers have started calling this game the new Asian derby. "Afif should be the X factor for us. Against big teams and on big occasions we need to take the risk. That's how you become a great of the game. We have very little to lose whereas India has everything to lose", says a senior Bangladesh journalist here in Adelaide.
From the Indian standpoint they know Bangladesh can hurt them and they know it is time to bring out their A game and close out the semi-finals debate. They are aware fans back home are upset the way the top order batted against South Africa and feel Wednesday can be the occasion to get things back on track. "India will want to end the semi-final debate. Yes they are conscious of the fact that Bangladesh is a dangerous side. However, if India plays 70-80 percent of what they are capable of they should beat Bangladesh. You need to take the opportunities that come your way and go for the kill early in the game. Getting a couple of wickets up front will be the key and you will also hope India has some early luck unlike the game against South Africa", said Alan Mullally who will be closely observing Arshdeep Singh, India's best bowler so far in this world cup.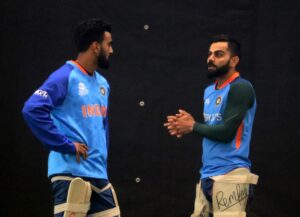 There is no debate it will be a real spectacle. Bangladesh fans will match Indian fans in every way and the number of Bangladesh fans may well outnumber the Indians at the Adelaide Oval. And the win against Zimbabwe has given the Bangla Tigers the much needed lift. Whereas India is coming of a defeat, Bangladesh has come back well from the mauling against South Africa and have now built some sort of momentum. Bangladesh is the only team that has as many journalists covering the world cup in comparison to the number of Indian journalists present here and each one of them are here in Adelaide to cover history being scripted. So far Shakib and his colleagues have given them hope. Wednesday, however, is the day that matters.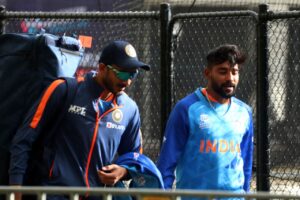 For India, all they need is a special knock from one of the top four. If a Virat or a Surya gets stuck in much like Rousseau, it could be all over for Bangladesh. Rohit too has scored in one of the three games and will want to get going against the Tigers. Will KL play or will it be Rishabh Pant? Will Ashwin give way to Chahal? These are the questions doing the rounds at the Adelaide Oval as the sun peaks out again. Hope the sun blesses the game on Wednesday evening allowing fans from all over a great night out.