-Boria Majumdar
It is the best cricket ground in the world to play a final. 100024 spectators cheering for 22 gladiators as they make their way out to the middle, the atmosphere will be electrifying even if the Indians aren't there. Also let me state at the outset that Pakistan is the only side that is perhaps capable of beating this England team. They will start rank underdogs but with a nothing to lose approach, Babar and his men can indeed trouble Jos Butler and his team.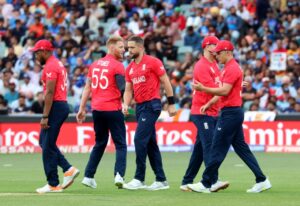 Pakistan was in coma to start with. Some of their media who I had the opportunity to speak with had even booked their flights back home. And all of a sudden they hit jackpot thanks to the Dutch. And once they did, Pakistan was a very different side. Babar and Rizwan stepped up against New Zealand and it was the Pakistan that all of the cricketing world is sceptical of. It is this Pakistan that will have to turn up against England if they are to trouble the best T-20 team in the world.
England, except the defeat against Ireland because of rain, have looked clinical. They have improved with every game and against India was at their best. They have clarity of thought and more importantly are playing a brand of cricket, which is fearless and uninhibited. They know they bat deep and that's what is giving the top order license to kill from ball one. And even if they lose a wicket or two in the powerplay, England isn't likely to change their approach. They will keep coming hard at the bowling and that's been their trademark right through the tournament.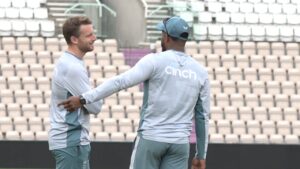 What might help Pakistan is the bounce the bowlers are likely to extract at the MCG. For a Shaheen Afridi who has got better with each game, the MCG track will suit him much more than Sydney or Adelaide. With Naseem Shah and Haris Rauf for company, the Pakistan fast bowling line up should test the England top order. In fact, this match up could well decide the game. If Afridi and company are able to dislodge Butler and Hayles in the powerplay and push England back, Shadab and Nawaz have it in them to exert pressure in the middle overs on a ground with long boundaries.
The crowd is expected to be mostly supporting the green brigade and a Pakistan win will mean the world to their supporters. The hunger, if there is any such thing in international sport, is a tad more on the Pakistan side. England are 50 over world champions while Pakistan, plagued by multiple problems back home, will want this trophy desperately.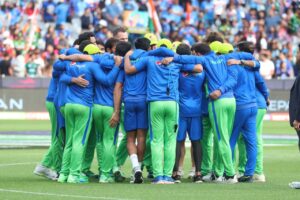 It is also going to be a tactical battle between the two captains. While Babar was being criticised by everyone, so much so he refused to do an interview with the Pakistani host broadcaster after the New Zealand semi-final, he has now found his mojo. Rizwan is the perfect foil for Babar and now with Haris, they have someone who can bat at a SR of 200 from the word go. What this has done is it has eased the pressure on Babar. He can play himself in and being a great of our era can subsequently explode and make up for his strikerate as he did against New Zealand. This is where he will have to contend with Jos Butler who will from the start try to put the bowlers under pressure. Butler won't care for past record as was clear in the way he dealt with Bhuvi Kumar. Three boundaries against Bhuvi in the very first over and the writing on the wall was evident for India. This is where Afridi will have to be at his best. If Butler is able to Tee off, England will take control of the game and Pakistan will be forced to play catch up. With Stokes, Livingstone, Brook to follow, England has enough to dominate the middle and death overs.
The other battle that could decide the outcome is between Rashid and Shadab. While Rashid was brilliant against India and changed the dynamic of the game, Shadab has done the job for Pakistan all tournament with the South Africa game being the highlight. This battle of leg spinners, as to who is able to pick more wickets, could have a major impact on the final.
While we will all miss India, it is fair to say we did not deserve to be there. In a repeat of 1992, it will be a battle between England's fearlessness and Pakistan's flamboyance. And while it very difficult to call, it is fair to say that England go in as favorites purely on a man to man match up. They have the best side in the competition and should they play to potential could be the team to be champions of both, 50 and 20 over cricket.