-Boria Majumdar
The campaign is over. And how. India just did not compete and that's what was the most disappointing. We leave Australia with many more questions than answers. Before we started out for Australia to embark on this much anticipated campaign, the talk was all about approach. That there will be a new template. There will be intent at the top and we will see a different India in the powerplays. Sadly none of this talk was seen on the field here down under. If we just take a look at the powerplays of India and England, the point becomes clear. While India got a meagre 38 of 6 overs, England had raced away to 60 plus in the first 6. The match was over and done with. And this wasn't an aberration. Against Pakistan we had a poor powerplay. Even against Bangladesh and Zimbabwe we did not get 60 of 6 and make a statement of intent. It was the age old conservative approach of trying to keep wickets and explode at the death. Time to reflect and accept this approach doesn't work and is now a thing of the past.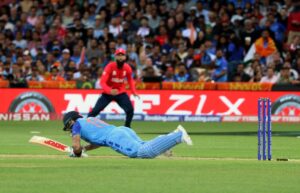 Do we have acceptance? Unless there is acceptance there can never be change. We need to stand up and accept we aren't good enough. Our approach doesn't work. Our top order did not score at a strike rate we need in this format. We need more flexibility in the way we went about our business.
Coming to team selection, the best bowler on the park for England was Adil Rashid. In Adelaide Shadab Khan had bowled beautifully for Pakistan and yet India did not play Yuzvendra Chahal, the leg spinner. Right through the tournament a wicket taking leg spin option was kept in the reserves and Axar Patel preferred because he adds late middle order batting. It was a call that proved counter productive and in hindsight seems a defensive move that did not work.
Except Virat Kohli and Surya Kumar Yadav and of course Hardik Pandya in the semi-final, the batting was below par. In fact, had Hardik not played the innings he did against England India would have finished with 150-155. And in such a case England could have closed it out in 13-14 overs. While we celebrate Hardik, the point is why do we have to put this kind of pressure time and again on the middle and lower middle order? Why is it that Surya will be asked to score in every game at a strike rate of over 200?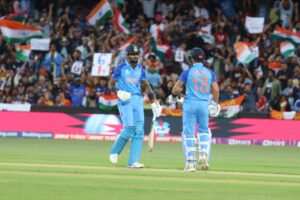 Unlike the 2019 world cup semi-final against New Zealand, in this one India was not even in the game after the England powerplay. And when you think that England was without Mark Wood, Recce Topley, Jofra Archer in bowling you realise that the gap between the two teams is substantial. India has the best T-20 league in the world and gets the best to their shores to play the IPL. And yet we haven't been able to produce a white ball team that has gone the distance in ICC tournaments for more than a decade.
So what happens from here on? Will tough calls be taken and heads roll? Will we see a new India in the T-20 format going forward? Unless that happens we will see what we did at the Adelaide Oval time and again. Individual brilliance can't keep winning you matches in a team sport and this Indian side is a very good example of this.
A word on the Indian fans is in order here. They had trooped into Adelaide from around the world hoping for a dream India Pakistan final. People had come in from the US, Canada, Panama and of course India. They love this team and backed it to the hilt. In fact, Indian fans made this tournament what it is.
While it pained every fan to see Rohit Sharma break down after the final, the truth is correctives are in order. Rohit had played his best in the 2019 world cup and yet India lost in the semi-final. Here as skipper he desperately wanted to go one step better. Sadly he did not and now he too will have to recalibrate ahead of the 50 over world cup on home soil. Pressure will be immense as the caravan moves back to India and Rohit will perhaps have his last opportunity to ensure he wins a world trophy as captain in November 2023.
Three points to finish off this review. While we need to be retrained in our reaction and take stock, we need to accept that changes have to be made. We need to accept that our approach was flawed and can't close our eyes to a constructively critical analysis. And most importantly individual performances can't be celebrated when the team doesn't win. For far too long we have been satisfied with individual performances. For far too long we have rejoiced when a Virat or Rohit or Surya or Hardik has played a stellar knock. In sport it is winner takes all and when you are playing team sport the only thing that matters is a team win. Nothing else matters and the faster we come to terms with it the better it is for Indian fans and Indian cricket.