-Boria Majumdar
Every Pakistani journalist or fan you meet here in Sydney talks about 1992. For them it has been god send. Many of them had booked their tickets for home and all of a sudden had to change things last minute. But no one is complaining. It is a new beginning and all they need to do is win two matches to be world champion. Babar Azam, who has had a quiet tournament so far, can redeem himself by playing a blinder in the semi-final. Harris Rauf who will find it hard to forget the India game and the 19th over, has the best chance of doing so by bowling a match winning spell against Kane Williamson's team. In sum, the platform has been set up for Pakistan. And the SCG will see great support for the team with a significant Asian population in the city all turning out for them. In fact, every Indian fan I have spoken to is also supporting Pakistan. Most, if not all, want an India Pakistan final and some also go a step further and say it is better to avoid New Zealand given India's record against them in ICC tournaments. Caveat- India needs to beat tournament favourites England to get to the MCG.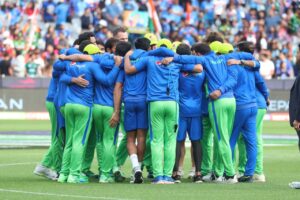 Going by team balance, New Zealand look a better side. For Pakistan the openers haven't fired and without Babar and Rizwan in form, it was always going to be a struggle. Haris has done well as a replacement for Fakhar and Iftikhar, Shadab and Nawaz have all blown got and cold. Shadab for example was brilliant against South Africa and has the ability to be a game changer in the semi-final. The bowling, which looked rusty at the start of the tournament, has gradually started to come good. Shaheen Afridi has got better with each game and has regained full fitness while Naseem Shah and Rauf are both quality bowlers with wicket taking ability. It is the bowling, which will have to make up for the deficiencies in batting and that's where New Zealand will feel they have an upper hand. The New Zealand batting is more solid than Pakistan and a couple of poor games notwithstanding, Conway and Allen are both capable of exploding in the power play. Williamson is solid as ever and Glen Phillips is one of the batters of the tournament and much like Surya Kumar Yadav is capable of playing big shots from the very first ball he faces. With Neesham, Mitchell and Santner, New Zealand is assured of a big finish and except in the game against England, they have proved it time and again.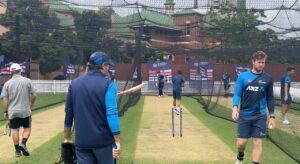 New Zealand's bowling too is steady. With the tried and tested duo of Southee and Boult doing the job in the powerplay, they have real pace in Fergusson and canny spin in Santner not to forget the multiple all rounders in the ranks.
However, in T-20 cricket all that matters is form on the day. Individual brilliance can win a game and things change in as little as two overs. There is no real chance of recovery once a game drifts and that's what both Pakistan and New Zealand need to guard against. The team that wins the key moments and the crucial overs will move ahead and that's where New Zealand is ahead. They have done exceptionally well in ICC tournaments and in Kane Williamson have a leader who knows how to steer his team through adversity. In a battle between flair and robotic efficiency and discipline, it is perhaps right to bet against the maverick.
While the organizers and broadcasters would want Pakistan to progress and set up a dream final, it is a real tough ask for Babar and his men. New Zealand, unlike all other teams, will hang in there till the very last ball and that's a hallmark of this side. They have not had much luck in major tournaments and will be hoping that god doesn't keep playing dice against them. New Zealand had come close in England in 2019 and in Dubai in 2021 and would be desperate for white ball glory here in Australia.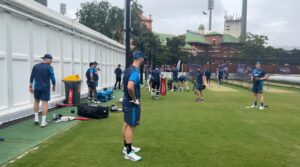 With the weather getting better here in Sydney and the pitch offering something for the bowlers, we should see a perfect semi-final on Wednesday evening. While in 1992 it was a Inzamam classic that had done the job for Imran Khan and his team against Martin Crowe's NZ, one wonders who will put up his hand at the SCG and script history. While New Zealand deserves the win for their sheer consistency in ICC events, Pakistan needs the win as a balm for all that is going on back home. Sydney needs a good semi-final for otherwise the importance of India will become much too evident and the ICC, silently, would want the dream final if ever there was one. The stakes are at their highest with the beautiful SCG serving as the perfect backdrop as the ICC T-20 world cup starts to reach its climax.