-Debasis Sen
Atletico Bilbao strikers Inaki and Nico William's dream of representing their respective countries in a FIFA World Cup got fulfilled. Nico already made his World Cup debut for Spain against Costa Rica on Wednesday while his brother Inaki started for Ghana in the Group H fixture versus Portugal on Thursday.
Inaki could have spoiled the party for Portugal had he not slipped in the dying moments of the match at Stadium 974. Portugal goalkeeper Diego Costa was looking to kill the final few seconds with the ball in his hand in the box, unaware of Williams' presence behind him who was standing by the goalpost. As he dropped the ball and prepared to kick it infield, Williams made a dash towards the ball in his quest to snatch a point for his team. Unfortunately, Williams tragically lost his balance as he tried to kick the ball into the empty net, which allowed Portugal's defenders to scramble back and take care of the situation.
The Williams brothers joined Boateng brothers, who played for different nations in 2010 FIFA World Cup in South Africa and in Brazil World Cup in 2014. Jerome Boateng was a central defender with Germany, while his elder brother Kevin-Prince Boateng was an attacking midfielder with Ghana.The Boatengs, who played against each other in both tournaments, were born to a Ghanaian father and were raised by separate mothers in Germany.
Talking about the Williams' brothers, their parents Felix and Maria fled to Spain after a civil war broke out in Liberia. They covered almost 4500 kms through Sahara Desert to reach Spanish city Bilbao where they took political asylum. It was an extremely difficult journey as they had to ride on the back of a crowded truck and walked barefoot through the Sahara Desert. Maria was pregnant with Inaki at the time and, after Felix was granted asylum in Bilbao, he was born there in 1994.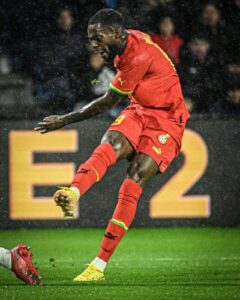 It's where he has remained, along with Nico who arrived eight years later, with the younger Williams making his international debut for Spain this year in September. Inaki, who represented Spain in a friendly back in 2016, declared his international allegiance for Ghana in July. He made his debut for the African nation in September against Nicaragua, and later played in a friendly against Brazil.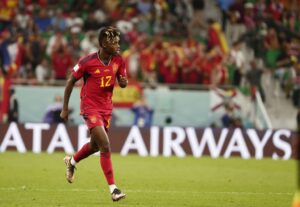 After Thursday, both Felix and Maria Williams can be proud as parents to see their sons represent their respective countries in World Cup.