-Debasis Sen
I am rooting for Spain but it will be nice if Messi lifts the World Cup: Vishwanathan Anand
Debasis Sen, Kolkata: The ongoing FIFA World Cup 2022 in Qatar is being followed by sports lovers all over the world and five-time former world chess champion and grandmaster Vishwanathan Anand is no different. The legendary chess player has been keeping a close eye on the matches in Qatar. He is rooting for the Spanish armada apart from following France and Argentina. Anand, who was in Kolkata recently to inaugurate the Tata Steel Chess India tournament which got underway from Tuesday also would love to see Lionel Messi win the World Cup in Qatar which could be the last attempt for Argentine superstar. Here are the excerpts from the interview:
Have you been following the FIFA World Cup 2022 matches?
Off course, you don't miss the soccer World Cup. I suppose I have a habit of rooting for Spain but I am also keeping an eye on France and Argentina.
Can Spain repeat the feat they achieved in 2010 in South Africa?
These things never happen. You have amazing teams but you don't win. You need a bit of luck as well specially in the World Cup format. But they are playing well and that's the most you can do.
It might well be the last World Cup for Lionel Messi and Cristiano Ronaldo.  Would you love to see anyone of them lifting the silverware in Qatar?
It will make a lot of difference for Messi, probably for Ronaldo as well. It would be nice if anyone of them can lift the World Cup. Messi is beautiful to watch. It will be nice for him to win the World Cup.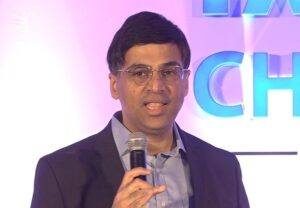 Which is your favourite team and who would you love to see lift the World Cup?
I love to watch good football but I will be happy if Spain wins.