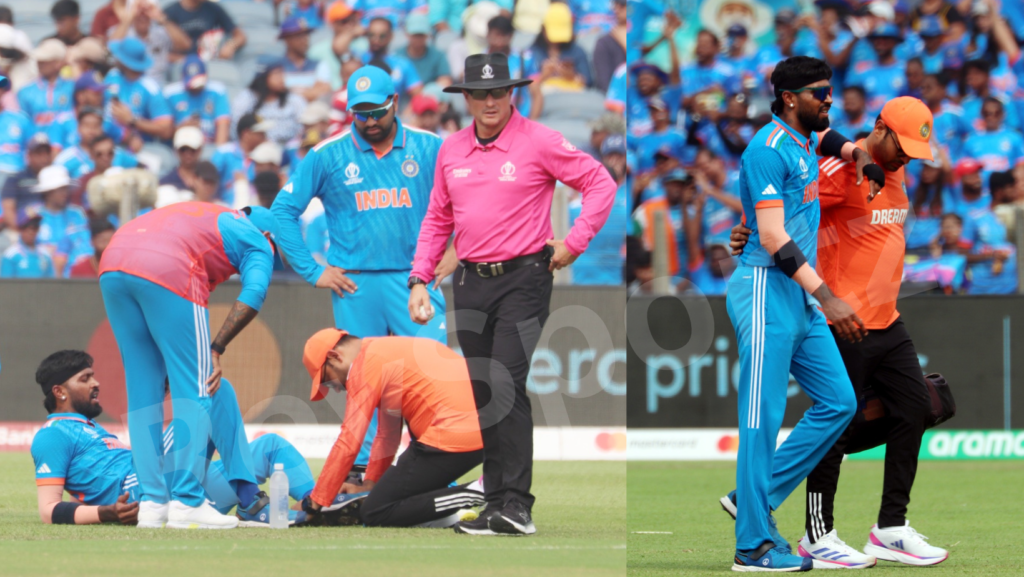 Have we ever let anyone down? I have many times. India's cricketers did not let anyone down. They did their best but Australia were better. We need to learn to live with that, or not watch sport.
We are all hurting and so we should. It is meant to hurt. We did the same to West Indies in 1983 and to Sri Lanka in 2011. Sport is meant to give you pain, as much as it brings us joy. And for me, the sun has come out and the hurt will get less and less with every passing day. And I can also assure you that no one is hurting more than those men in the dressing room. I have been part of dressing rooms that have won a few and lost a lot more.
For me, this game was always even stevens at the start. Two in-form teams going hammer and tongs at each other, and impossible to pick a clear winner. India had been flawless all along and Australia had steadied a ship that took a bit of a wobble when it set sail in October. Remember, the start helps but it's the finish that matters. So what went wrong for India? The toss, pitch, conditions and strategy, or was it simply bad luck? None of the above, in my humble opinion. Two teams so closely matched had to play at the same level for there to be a contest. India played at about 80 percent of their potential while Australia were at 100 percent. Now, no one has any control over this. This is how sport pans out, or else, Roger Federer would never have lost a Wimbledon final, Rafael Nadal a French Open final, or Tiger Woods a golf tournament. This is real, not reel, and that makes sport so fascinating. No second chances, no turning back.
I have been harping on about my six-batter concerns for weeks now, specially more so when I saw Australia's Nos 7, 8 and 9 bail them out in the semifinal against South Africa at Eden Gardens. My worry was always about who would take us to 280 the day we were 90-3, 150-4 or 180-5. Another concern was playing with five bowlers, which did not bother India. But the six-batter theory came back to bite where it really hurt. Then again, what options did the management have? With Hardik Pandya injured, this became a huge factor. We lost a batter of repute. Sometimes in such situations, it's best to put oneself in the shoes of the management in that dressing room and then try and figure things out. Their game plan would make a lot more sense then.
The toss was irrelevant because Rohit Sharma also wanted to bat. Rohit, who was unbelievable in this tournament, again got off to a flyer. At 76-1, India were really well placed. But after his exit, players of the calibre of Virat Kohli and KL Rahul were kept quiet. No freebies on offer, and it was not the time to take risks as India had lost two wickets in two overs. They had to consolidate. Then, when they were both set, they were done in by some really accurate and disciplined bowling with a bit of reverse swing also happening. To get Kohli defending when well-set and then that peach of a ball to send back Rahul. Left-arm round the wicket, angling in and jagging away after hitting the deck, and all that at 147 km/hr. Try playing that. It needed a player in form to be good enough to nick it. This ball reminded me of the two from Wasim Akram in the 1992 final. Absolute jaffas. Suryakumar Yadav has not found his feet in the 50-over version and Ravindra Jadeja had not had much of a bat to be able to stem this quality of fast bowling. The writing was on the wall.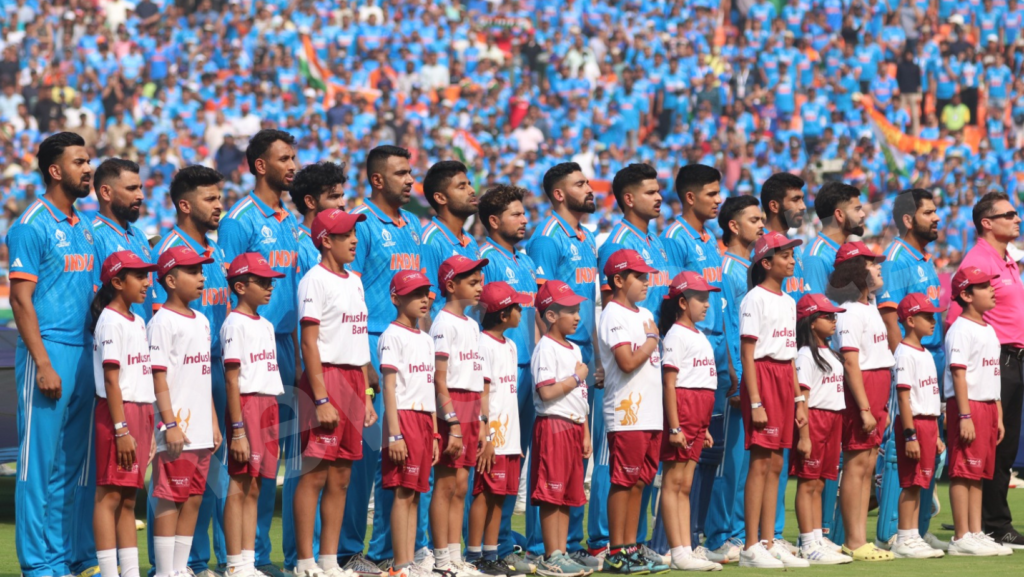 When India came out to bowl, they were just superb. Pace, swing, accuracy, aggression – they had it all. They were ably helped by a strategy from the Aussies that I found difficult to fathom. David Warner and Mitchell Marsh were overly aggressive and paid the price. But why? You were not setting a target, and the one they had was not a daunting one. The opponent's best two bowlers are operating. Why not see the spell off? Even if they bowled six each and in 12,?they were 40-0 or 40-1, the job would have been done for the rest of the team. Travis Head has been head and shoulders above everyone once he made himself a permanent member of this team across formats. He rode his luck early on, and one needs a bit of that against bowlers of this calibre and skillset. But once he got his eye in, boy, was he so fluent and classy! Whatever he had for breakfast, he should repeat it because very seldom will you have such days with bat, ball or in the field. Life must be really good for him and his biggest pay cheque might not be too far away with the IPL auction on December 18. Steve Smith plays conventional cricket and was the best man for Australia to nullify that spell. He looked solid in his brief stay but was outfoxed by a great piece of bowling from Jasprit Bumrah, although taking the referral would have given him a new lease of life. Cut from the same cloth as Smith is Marnus Labuschagne, and he soaked in all the pressure, and played some Test-match cricket shots as Head continued to make merry. Perfect foils for each other. One rock-solid and playing the bowling on its merit, and the other showing his merit of a different quality. Fascinating to see two people do the job for the team taking two entirely different routes.
So, where does Team India go from here? Whenever you make any changes of sorts, you either stick with the known or blaze new trails. Rohit is 36 yrs and 205 days old today, Kohli is 35 yrs and 15 days, Jadeja 34 yrs and 349 days. So many great players at their peak have retired between 37 and 40, because they feel the drop. Sometimes, it's the eyesight and reflexes which come hand in hand. At other times, it's just the physical recovery from playing and mostly the fatigue of the years spent on the road playing this beautiful game. It all adds up. So, it will always be good for these players to have communication with Ajit Agarkar, the chairman of selectors, and his team, along with the management on the way forward. We don't want these players to give up any version as they are once-in-a-lifetime players, yet we also don't want three or four of them leaving around the same time and new players trying to find their feet in international cricket.
Phasing out will be the key. The way Rohit batted in this World Cup,,and if he has a great IPL, the T20 World Cup next year is very much there for him. Kohli, the way he has batted,,should be in for sure. What a player, what a performer. At the end of the day, for me, the better team won, and I can live with that.
As broken as we are, there is a lot of solace in the repair work that goes on. Building blocks again. India were the best team in the tournament and a bad day at the office on the most important occasion should not spoil the work over 10 games. Let us keep being proud of our team, the players, support staff, men that matter, the board. How can our views and feelings for them change in a matter of 24 hours? If they do, the feelings were never genuine and we were just fair-weather friends. Now is the time to stick by them like glue, now is the time to hand-hold them.,That is what family does, and after all, we are a family of 1.4 billion.
We salute the team for bringing us so much unbridled joy. The men in blue will be back on the green turf at Vishakapatnam on November 23 at 7 pm. Let's stand by them because now is when they need us the most.