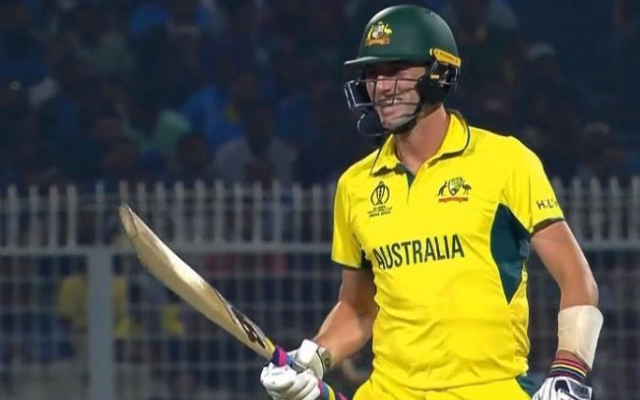 India and Australia, who have won seven World Cup titles between them in the 50-over format, would lock horns in the summit clash of the 2023 edition. The last time these two teams met in the final of a 50-over World Cup, Ricky Ponting led Australia to a crushing win. Two decades later, would it be Rohit Sharma's chance to hoist the trophy? Or can Pat Cummins' Australian side usurp India in front of their home fans?
Here are the excepts from Cummins' presser:
Any special plan for Virat Kohli and Rohit Sharma?
We'll have a couple of thoughts, they're two class players, so we'll come up with some plans but nothing specific.
In the past, a lot of illustrious names have led Australia to titles. Have you thought about what would it mean for you personally to do that? And is the ODI World Cup still the pinnacle, at least in terms of white-ball cricket for you guys?
It would be huge. We were all kids not too long ago, watching some of those great teams win: the 1999, 2003, 2007 World Cups. That's the opportunity ahead of us tomorrow, which is really exciting. To be captain would be an absolute privilege to lift the trophy with these great bunch of blokes. So, it'd be awesome and in terms of the pinnacle, I think it is right up there, it's got the longest history of a world event, where all the teams compete. You only get a shot at it every four years. So even if you have a long career, you might only play in two of these events. 2015 is still a career highlight for me, so I think tomorrow if we win, we might pip it.
Australia has a reputation of knowing how to win World Cup titles. You guys are five-time champions and going against two-time champions. Do you feel like you are the favourites?
I don't know about that. I think it's going to be an even match. I think you can make a case for either side. The good thing is I think we've got six or seven guys that won it in 2015, so we know that feeling. Even more of the guys that were there in the T20 World Cup, different format, but pretty much everyone, well at least a dozen of the 15 have won a World Cup and know what it takes and know that feeling and won't be afraid to go out there and be brave and take the game on.